BD FACSLyric and assay portability: the key to efficient method transfer and high data reproducibility
The BD FACSLyric has been designed to achieve a high level of standardization. During assay development, the instrument and assay settings can be precisely defined and maintained. These settings can be easily transferred to another cytometer, thereby substantially reducing instrument to instrument variation. The BD FACSLyric system maximizes repeatability and accuracy of results especially for multi-site studies and simplifies assay transfers. Assay portability, pre-defined assays for clinical and IVD applications and software equipped with 21 CFR part 11 option, facilitate the compliance with regulatory requirements.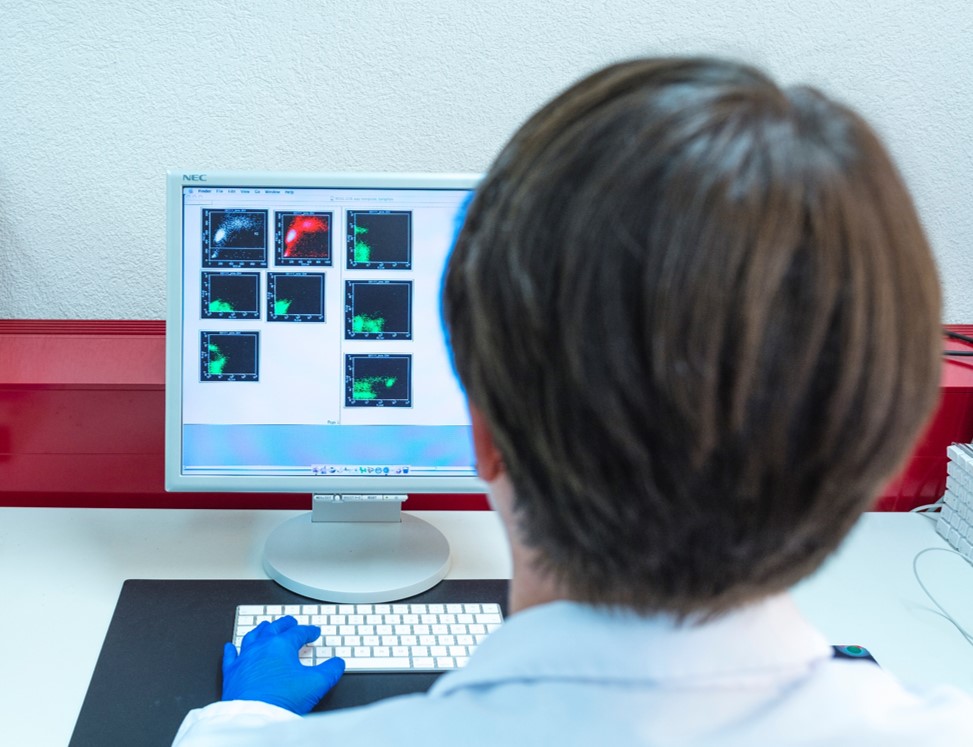 Why outsourcing flow cytometry at IBR Inc.?
IBR Inc. has a longstanding experience in multicolour FACS analyses for functional immune cell analysis and phenotyping. The BD FACSLyric is a powerful tool designed to achieve the highest quality of results in compliance with increasingly demanding regulations.
Immune profiling, cellular phenotyping and functional analysis
Intracellular and surface marker analysis
Functional immune cell analysis (Apoptosis, Phagocytosis and Cytotoxicity, ADCC, ADCP, CAR-T and NK CAR functional screening, immune cell proliferation, B-cell depletion in whole blood)
Cytokine quantification (multiplex BD™ Cytometric Bead Array, CBA)
Calcium flux
Phosphorylation
Ligand binding / Drug - target binding assays
Submit a Question or Request

Simply fill out the form below and a member of our team will follow up with you shortly.