IBR Inc.'s Flow Cytometers
The BD FACSLyric has been designed to achieve a high level of standardization enabling to achieve the highest quality of results in compliance with increasingly demanding regulations. During assay development, the instrument and assay settings can be precisely defined and maintained.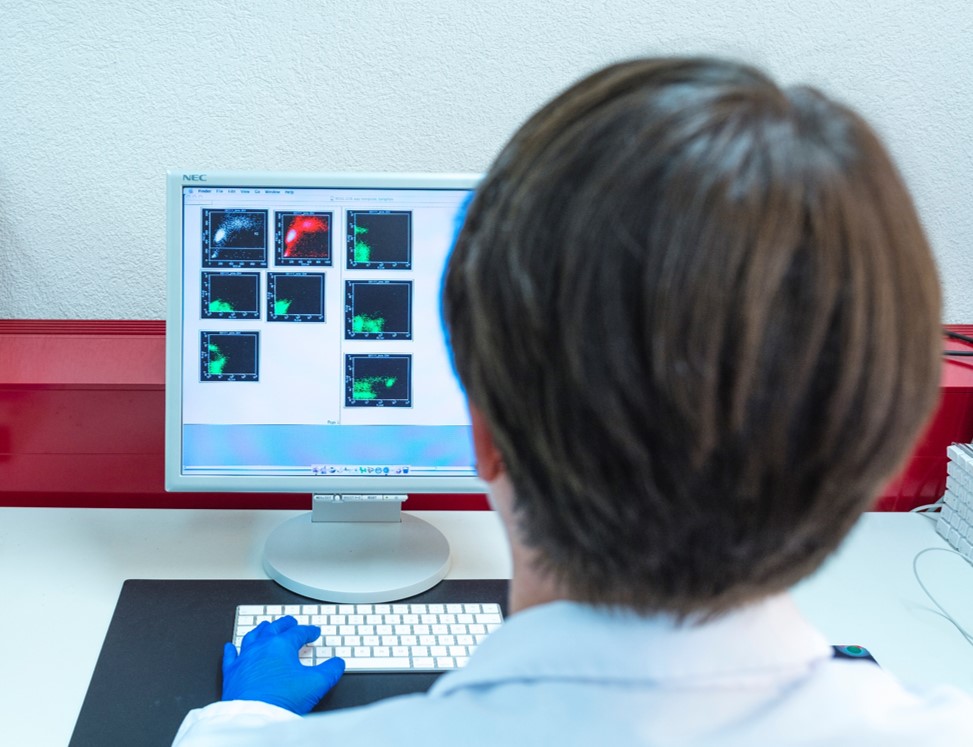 BD FACSLyric - maximizes repeatability and accuracy
The BD FACSLyric system maximizes repeatability and accuracy of results especially for multi-site studies and simplifies assay transfers. Assay portability, pre-defined assays for clinical and IVD applications and software equipped with 21 CFR part 11 option, facilitate the compliance with regulatory requirements.
Assay settings are easily shared between instruments by mean of fluorescent target values (portability)
CE-IVD certified assays and software compliance with 21 CFR part 11 (user management, audit trail, electronic signature)
"Clinical" software (BD FACSuite™) with pre-defined assays and ready-to-print reports and "Research" software for user-defined protocol development
Advanced automated compensation analysis and automatic compensation set on a panel of BD fluorochromes specific for FACSLyric
Easy and quick procedure for daily instrument quality checks
Reflecting optics ("red light first" principle for increased sensitivity)
3 lasers (blue, red and violet, up to 10 colours)
Picomotor to realign lasers
The BD FACSCalibur™ platform has been designed to for applications that range from routine clinical to advanced research. The system is complemented by an intuitive software solution to streamline analysis for a wide range of applications, and equipped with laser including detectors for four fluorescent parameters.
Submit a Question or Request

Simply fill out the form below and a member of our team will follow up with you shortly.